The new interface uses motion capture technology to take a photo of a client before placing the image directly onto the reels of a virtual slot machine.
"It is a unique concept and one that has attracted a great deal of interest at the show," said Ken Guan, president of Ganlot.
Ganlot is a new brand of Portwell Inc. a company with over 22 years of experience in the gaming industry with its range of industrial PC gaming boards, specifically designed for gaming application such as casino slot games, EGM, roulette, VLT and AWPs.
Ganlot's core value is to offer the widest and flexible selection of industrial grades products including different architecture (X86, RISC), platform, form factor (AIO, standard IPC) even special jurisdiction application such as player tracking systems and the Italian AAMS solution.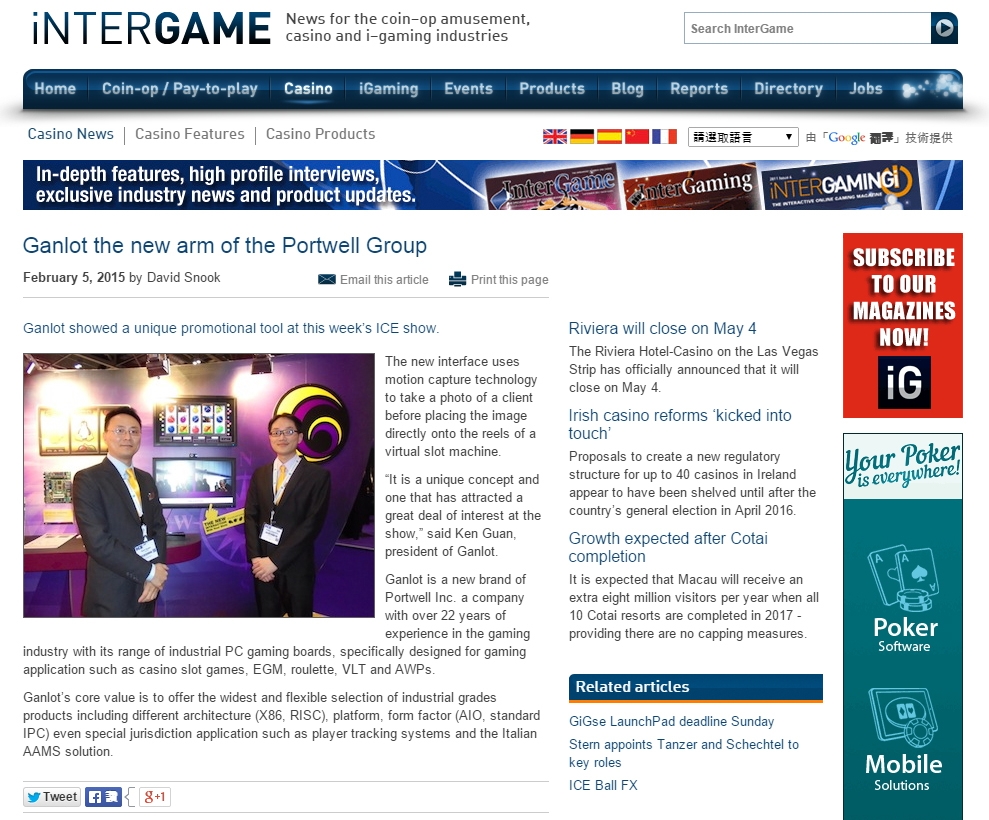 http://intergameonline.com/casino/news/13021/ganlot-the-new-arm-of-the-portwell-group